I've always wanted to find a way to ask a few of my favorite authors over for a nice, leisurely Sunday brunch, and that became the idea for this blog.
Each week I plan to invite a couple friends to this blog so I can ask them a question. My friends will share their answers with me and you, gentle readers, can give your answer to my question in the comment section below. I'll choose one random person from the comments and reward them with an ebook surprise, it's that simple! Comments are moderated, so don't despair if you're not posted immediately! 

This weeks question is:
What kind of car are you?
Readers, comment below for a chance to win an ebook! We want to know what kind of car YOU would be!
So this week, Zam wants to know what kind of car we would be if we could…what? Be a car? Not sure why I would want to be a car (not having opposable thumbs seems like it might be a deal breaker) but hey, let's have some fun, shall we?
(And totally as an aside, the writer in me dearly wants to know why my word processor is so dumb it doesn't think 'opposable' is a word when it seems to know perfectly well that Jedi should be capitalized. There are other words I use as an erotic romance writer that it also didn't think were words, but I've since educated it, and it's much better now.)
So. On to what kind of car would I be. Based on my level of nerdiness just evidenced for you all? Probably a Volvo. And not the new, sleek kind, either. Oh no. We're talking 80's station wagon…beige.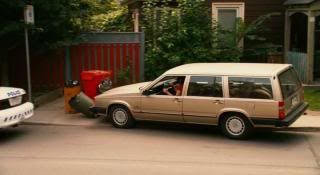 Oh yes. That's me. — Author Jamie Samms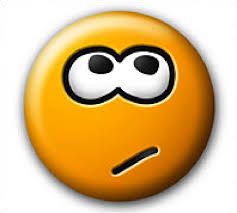 Lace, available at:  Total E-Bound   Amazon
No doubt about it. If I were going to be a car, I'd be a Tesla.
Electric. Gorgeous. Fast. Mindblowing. And not a tailpipe on it. (That is sooo sexy!) Not burning fossil fuel never looked so good nor went so fast.
If I'm honest, I'm really all about being sleek and efficient. After all, I spend a shitton of money on WEN to keep my flyaway hair from looking like I stuck my finger in a light socket. I could buy regular hair products but nooooo. I have to go for the stuff that's supposed to make my hair more shiny, more sleek, more awesome. I'm not all that sure it really works as well as it says it does but sometimes my hair is all those things so I guess it sort of works! As for efficient…I do this best at the day job, but in all my creative outlets I strive for it as well although I don't achieve it as easily. I don't sleep much, so I work. What could be more efficient? 😉
The Tesla is more than an electric car that hauls ass. At over $70K, it's a statement. And it's pretty much a work of art. Completely handmade and 100% head turning as it streaks down the road. It's the perfect melding of technology and art.
That would be me. IT geek with a need for speed meets writer and artist with a need to create hot, sexy characters who make hot, sexy love.
And no tailpipe. (Did I mention how sexy that is?) It's like the HEA at the end of every book I write. A statement of who I am and what I believe in. Hot sex. Endless love. That's a Lex book in a nutshell…and that's Lex, the Tesla of erotic romance! — Author Lex Valentine
Sunday's Child, available at: Amazon   B&N   ARE
I see myself as a Rolls Royce of the highest calibre. My husband sees me as a a comfortable – and not very racy – family saloon car. My Sons see me as either a limousine (with chauffeur i.e. me) or a camper van, packed up with sports equipment, rock CDs, travel games, spare pairs of wellington boots, and enough biscuits and fizzy drinks to keep them going through any kind of holiday.
I'm going with the MG Midget as a compromise. As a *me* car! Small but zippy, bright scarlet, with two snug seats and a soft top – though due to the nature of the British weather, I'm less familiar with the wind in my hair than the flies down my throat.
MG sports cars are the very definition of happy motoring, and have been since their launch just about the time *I* was launched too! I'm particularly thrilled that, for the 1974 model year, oversized rubber bumper blocks nicknamed "Sabrinas" after the well-endowed British actresswere added to the chrome bumpers to meet the first US bumper impact regulations. That's my kind of car LOL.
Other sports cars have come and gone, but the MG continues to have many fans and followers. I live in hope I'll be remembered as enthusiastically and fondly when *my* black sills, rounded wheel arches and squared off tail-lights become much sought after on Ebay.
And if I can't have an MG? Well, I'll console myself with the family saloon car status instead, and continue driving my Audi. And what about the fact I seem to have given an Audi to both the main characters in my latest book, Flying Colors, rather than an MG? Maybe they just couldn't cope with its Sabrinas LOL. — Author Clare London
Flying Colors available at: Dreamspinner   ARE   Amazon  Amazon UK